WordPress remains the most popular option for people looking to quickly build a custom website. The ease of use, the broad range of functions and features, the library of powerful plugins, and many other factors contribute to this popularity. Security risks in WordPress plugins are unfortunately far too common so while the core WordPress application maintains a policy of disclosure and rapid patch management, the themes and plugins are the most effective source of attacks.
If you own a website that is powered by WordPress, then you must be concerned about possible WordPress security issues and vulnerabilities. The WordPress websites are susceptible to severe security issues and attacks
Any number of security issues can affect your website security, but one that might catch you by surprise is the fact that the very plugins that you depend on for usability can become risks.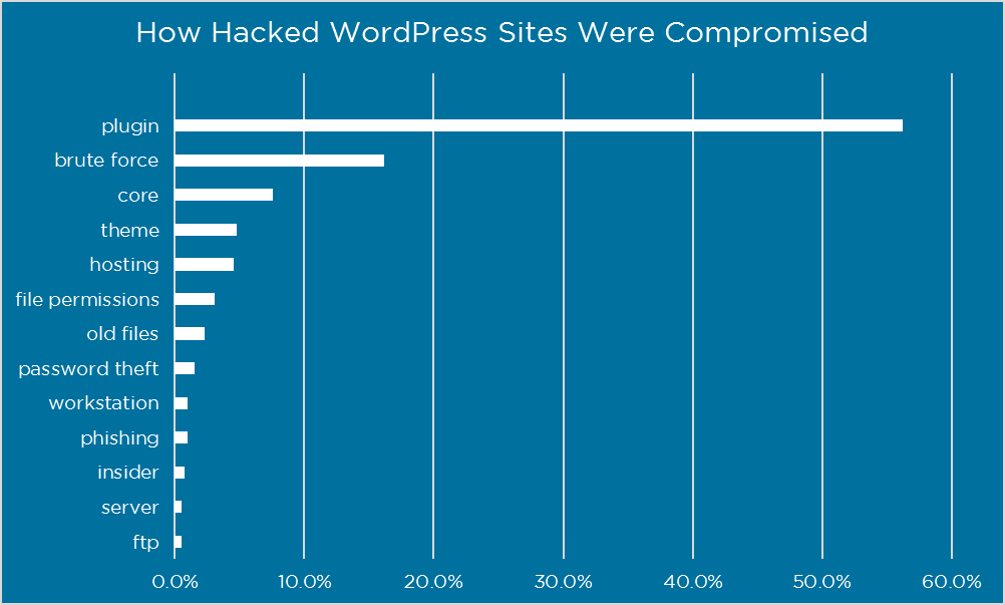 Plugins are supposed to be helpful tools that allow WordPress website owners to do more than what is possible with the platform out of the box. They range from SEO tools to backup solutions and everything in between. Admittedly, some plugins are little more than gimmicks, but many do offer outstanding value and performance.
Plugins can become security risks in several ways. One of those is if you do not regularly update your plugins.
Another is if the plugin developer stops releasing updates, leaving you vulnerable against future threats. These so-called "abandoned" plugins may not pose an active risk, but they eventually become outdated and susceptible to threats because they are no longer actively maintained.
Another way that plugins can be security risks is if you are using a "nulled" plugin. These are free versions of paid plugins and they almost always carry significant risks with them.